Testimonials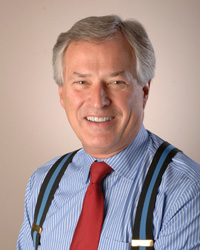 "Paul Anovick has a deep and genuine desire to help others. It was apparent when we first met and continues to this day. Coach Anovick is his profession and is the way he can share these ideas and concepts. Another example is his formation of the Men in Transition group. This is an example of how he takes his own time and provides a network of support and access to various resources that job seekers can use in their search for a new career, job or even a place to let one vent. Additionally the environment offered gives all in attendence a comfort and understanding that "it is not you" or "you are not alone" in this situation. I personally attended, participated and accepted all that this type of group offers. I am grateful for this opportunity and can whole heartedly offer my future help, support and connections to this group and all who belong now - or in the future."
- Christopher Cerrina
February 9, 2011
Owner/Operator/President, Metro Saab Inc., dba Parkfield Saab
"Paul's ability to motivate, inspire, and guide through his professional experience is a tremendous value as I transition into a new career. The skills I developed through his coaching taught me how to adapt and work through change. Paul is realistic, positive, and extremely knowledgeable about the changing job market. I'm very pleased with our work together and know that I have the right tools to get anything done."
- Adiesa Brown
November 16, 2010
Top qualities: Great Results, Expert, High Integrity"
Hired Paul as a Career Coach in 2010
"Paul has been instrumental in helping me build my business. His insights and experience have helped guide me to make the right decisions. Even more importantly, his positive mental attitude and confidence in me has kept me moving through the challenges and doubts of being my own boss."
- Andy Strauss
April 21, 2009
Top qualities: Great Results, Expert, High Integrity"
Hired Paul as a Career Coach in 2009
"Paul is an excellent coach and trainer, with a flair for connecting with people and aiding their personal growth."
- Bill Sickles, Google
"Paul's coaching changed my life! I was able to focus on one element of my life that I wanted to improve and from that each aspect of my life has improved. I wake up everyday ready for what lies ahead and when there's a bump in the road, instead of crumbling and stressing out like I did in the past, I refocus myself on my goals and move on. I have Paul to thank for that!"
- Martha E Zamirski, New York, NY
"Paul has proven himself a trusted market advisor. I would stand up and recommend him to any senior executive looking to move their selling skills to the next level. Top qualities: Great Results, Personable, Expert."
- Doug Klein
Hired Paul as a Business Consultant in 2007
"Paul Anovick is an incredible man that is helping me start my own business. I hired Paul to help me strategically plan my style consulting business. With his dedication, commitment and encouraging words, Paul is helping me believe in myself. Paul is an amazing motivator and a wonderful teacher. I truly am blessed to have Paul in my life. I highly recommend Paul." July 1, 2008
- Amy Berenbak
Hired Paul as a Business Consultant
Top qualities: Great Results, Personable, and High Integrity
"Paul is a true visionary with unmatched leadership skills and the ability to see beyond the obvious. Having referred clients to Paul in addition to having talked with some of his current and former clients, he's always been able to challenge them and lead them in the right direction. There are many Business Coaches out there however I've never met one that truly gets it and delivers the results that Paul does."
- Jeff Brockman, Career Transition Resources, Inc.
"I've never worked with anyone, at any point in my career, who's been as influential as Paul Anovick. Paul is a high performance corporate trainer who's an inspiring, insightful and ultimately, wise person. He's easy to relate to and offers tremendous expertise to help you achieve greater success. Paul helps you realize what's possible, what you're capable of, and what you can accomplish. Like many people, I'm very fortunate to have had the opportunity to work with him."
- Lisa Borders, Seattle, WA
"Paul is a superb guide and mentor. He achieves positive results through thoughtful applications and techniques designed to draw from his subjects hidden and sometimes repressed talents and skills. His confident but not judgmental style allows one to find the personal insight required to chart new direction and courses. This is not by chance. His carefully drawn analysis of individual and group dynamics combined with his knowledge and experience in classic marketing and sales management lead individuals and groups to logical conclusions. I would not hesitate to hire Paul as a motivational or marketing consultant/problem solver or to recommend him to others."
- Phillip Sorace
Hired Paul as a Business Consultant
Top qualities: Great Results, Expert, High Integrity
"Paul is a consummate professional who offers sound, well-balanced career advice from his years of personal experience and insight. He has a great intuitive sense of how human interaction and communication relate to everything from the job-search process to career development."
- Geoffrey Tombaugh hired Paul as a Career Coach
Top qualities: Personable , Expert , High Integrity